"If you could get all the people in an organization rowing in the same direction,
you could dominate any industry, in any market, against any competition, at any time.

"
We provide a comprehensive service and save valuable time for our customers.
Real Trucking Inc. established in 2007 in Chicago, IL prior to the great recession.
Our Primary Focus
Is building a long-term mutual partnership with our customers, constant improvement of customer service, monitoring the efficiency of everyday cargo delivery.
The greater Chicagoland area emerged in the critical transportation hub between the east and west regions of the United States, allowing us to haul for you.
In recent years Real Trucking Inc. heavily invested in modern technologies to automate and simplify processes, providing us with an opportunity to solve problems and provide better service to our customers.
Real created most of its internal and external software that we implemented, to modernize, automate and make transportation more efficient across our country.
Building an ultimate portal of REAL.US. This platform is designed to grow, adjust, create value and simplify.
Real Technology for Real People.
The secrets of our success include
Focusing on building
A mutual long-term partnership with Contractors and Customers.
Monitoring the quality
and efficiency of everyday cargo delivery.
Prompt response
to comments and suggestions.
Constant improvement
of software and professional skills.
Real's Culture.

When In a
relationship appreciation starts
to fade, everything else follows.

That's why mutual respect and permanent support are keys to our success. Real craves every team worker to feel like and to be treated like a Real family member.

From the day the company has been established, Real was chasing the best ways to inspire people to guard the road safety. One of our first candidate Vladimir Kudriatsev received his Certificate of Recognition, and it has become a tradition to honor our heroes for particular actions, skills, and outstanding performance.

Real as one united family and as a team of many individuals with different cultures, origins and stories are united aiming to persuade that every driver has a great duty and hard challenge that needs to be recognized!
This is our way to say:
Thank you!


for the abundant nobleness and
professionalism of road guardians!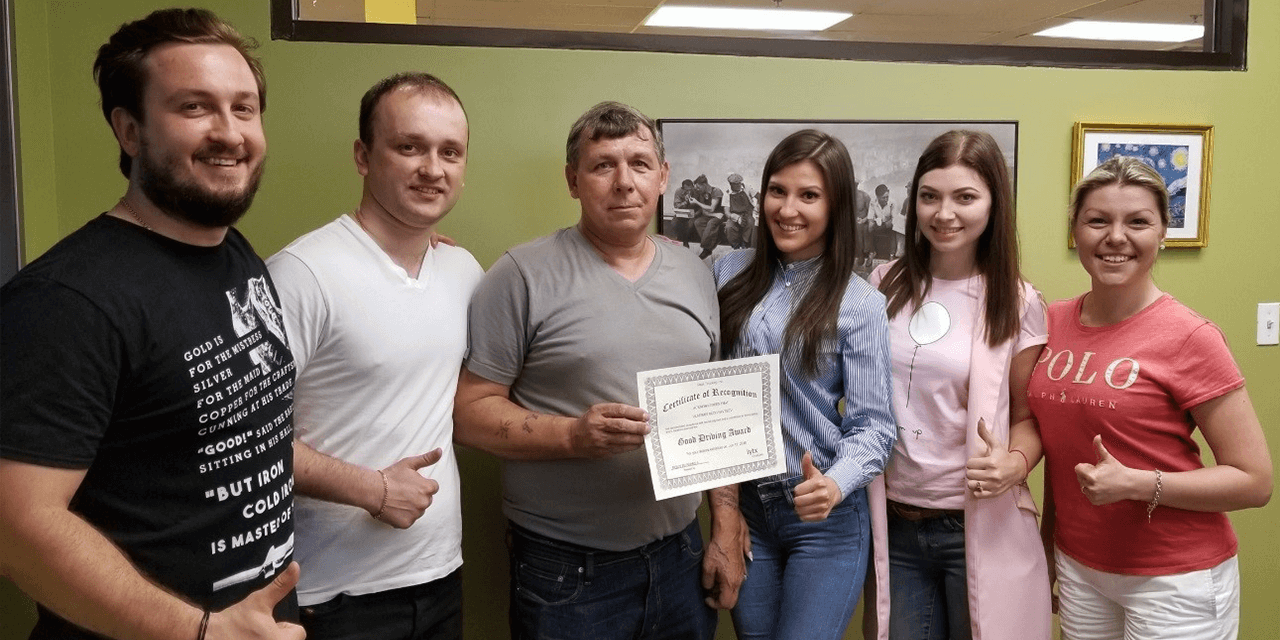 Vladimir Kurdiavtsev
6/28/2018
Vladimir Kurdiavtsev was honored with a Certificate of Recognition based on years of service, safe driving record, and overall quality performance with no accidents and violations for five years of employment with Real.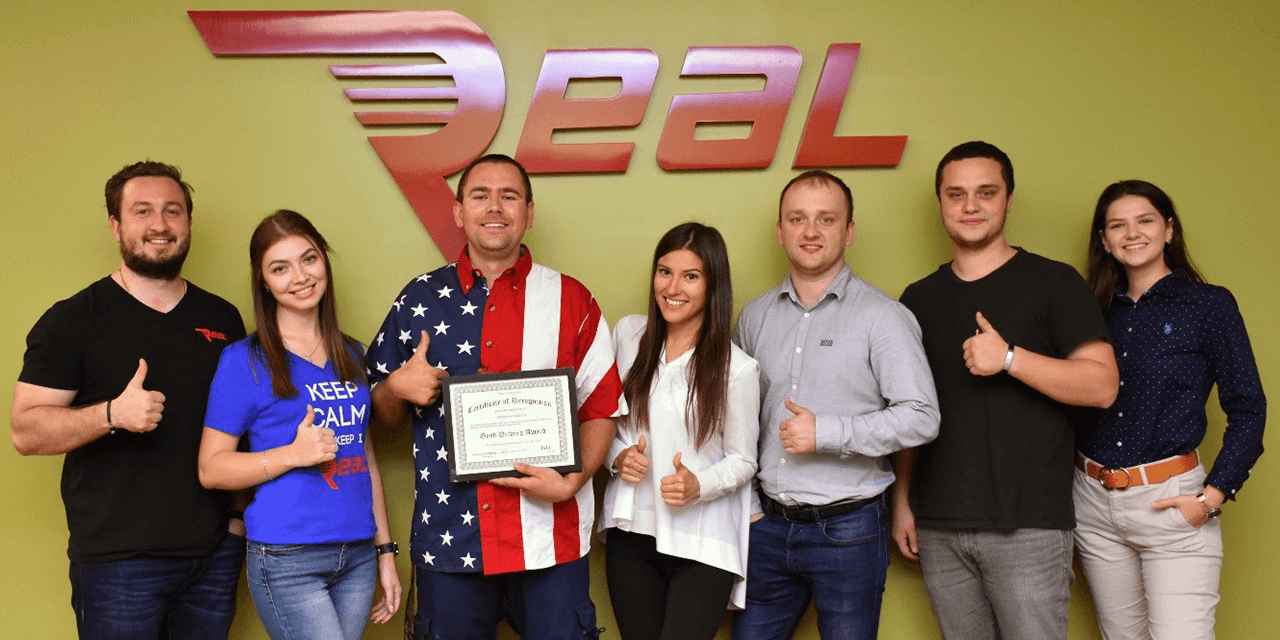 Gennadiy Vasilyev
8/1/2018
Gennadiy Vasilyev was honored for outstanding actions. Gennadiy saved one's life by avoiding a collision with a person who attempted to commit suicide on January 11th, 2018. Gennadiy showed great achievements for various accomplishments with Real.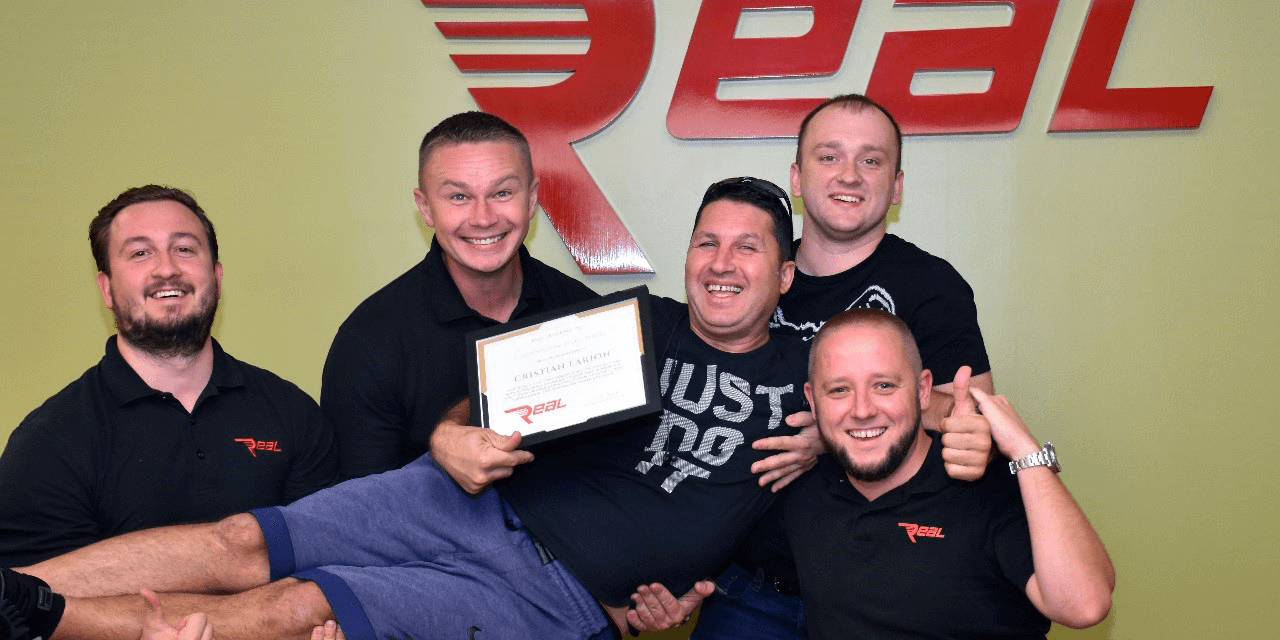 Christian Larion
9/12/2018
Christian Larion was honored for being a Real team member since the company has been established. Cristian's driver code number is #1. For seven years Cristian earned a reputation of an exceptionally professional and dependable owner-operator.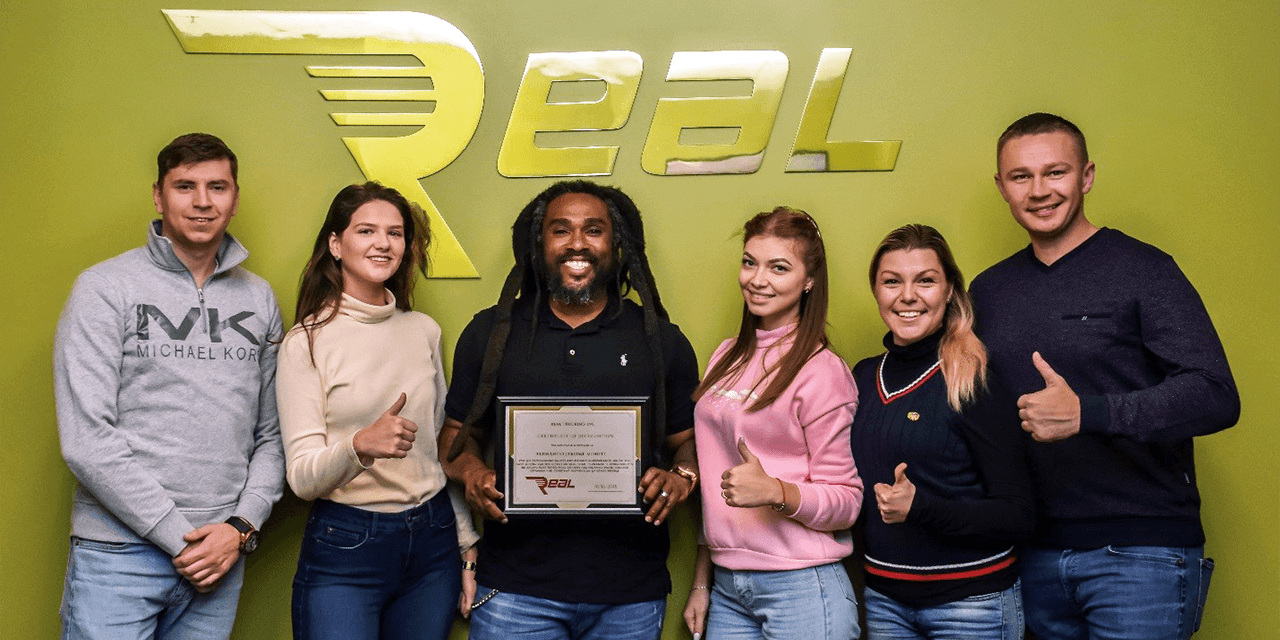 Fernando Jerome Minott
10/16/2018
Fernando Jerome Minott was recognized for his outstanding driving and safety performance. Fernando is considered to be among best-rated real drivers for his hard work, endless optimism and constant inspiration of other people.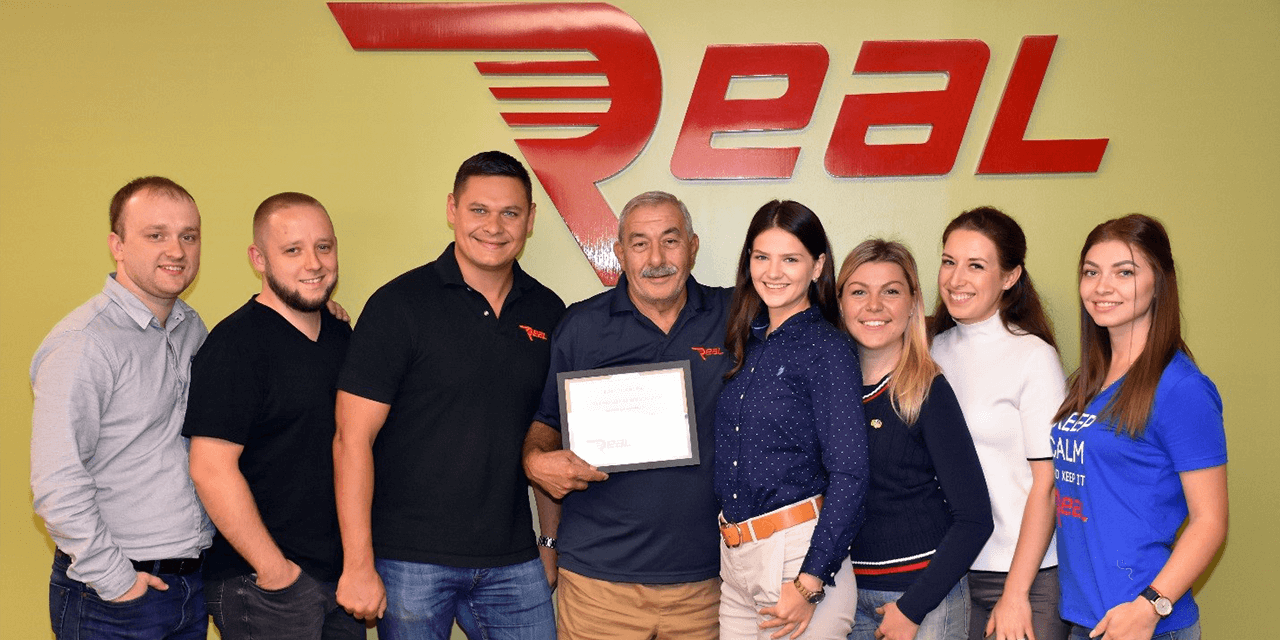 Rafael Oganesyan
9/26/2018
Rafael Oganesyan was awarded for showing outstanding performance in the trucking industry with the Real team since the company has been established. We thank Rafael for his tireless dedication and positive attitude!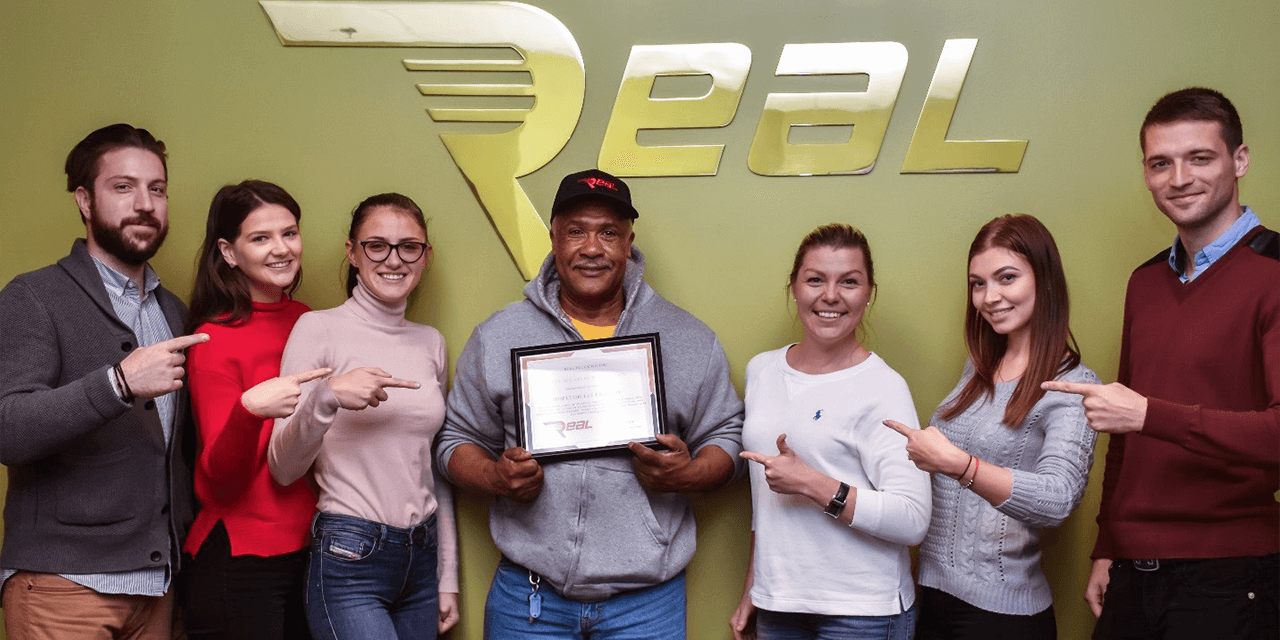 Hopeton Lee Francis
9/19/2018
Hopeton Lee Francis was appreciated with the award for his excellence in operation a truck for many years. We are thankful to Hopeton for keeping our roads safe for more than 25 years!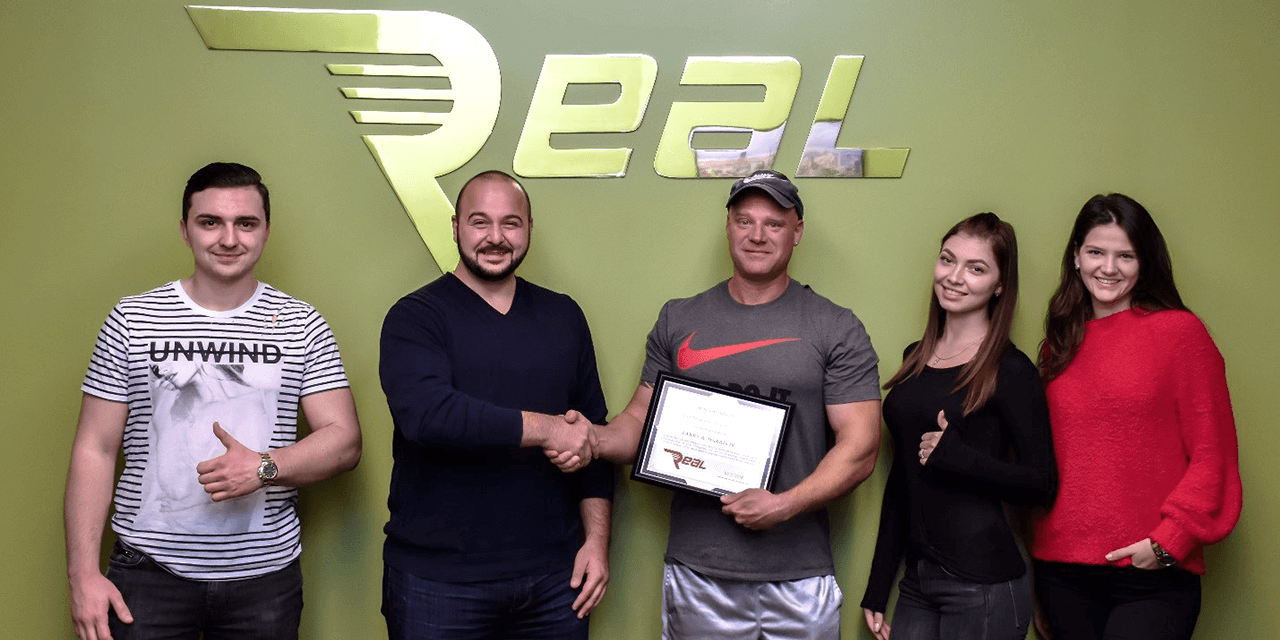 Larry R. Harris Jr.
12/2/2018
Larry R. Harris Jr. received the certificate of the award for being the exceptionally optimistic person in the Real team. Larry contributed to Real by his outstanding performance and distinguished records with all customers of the company.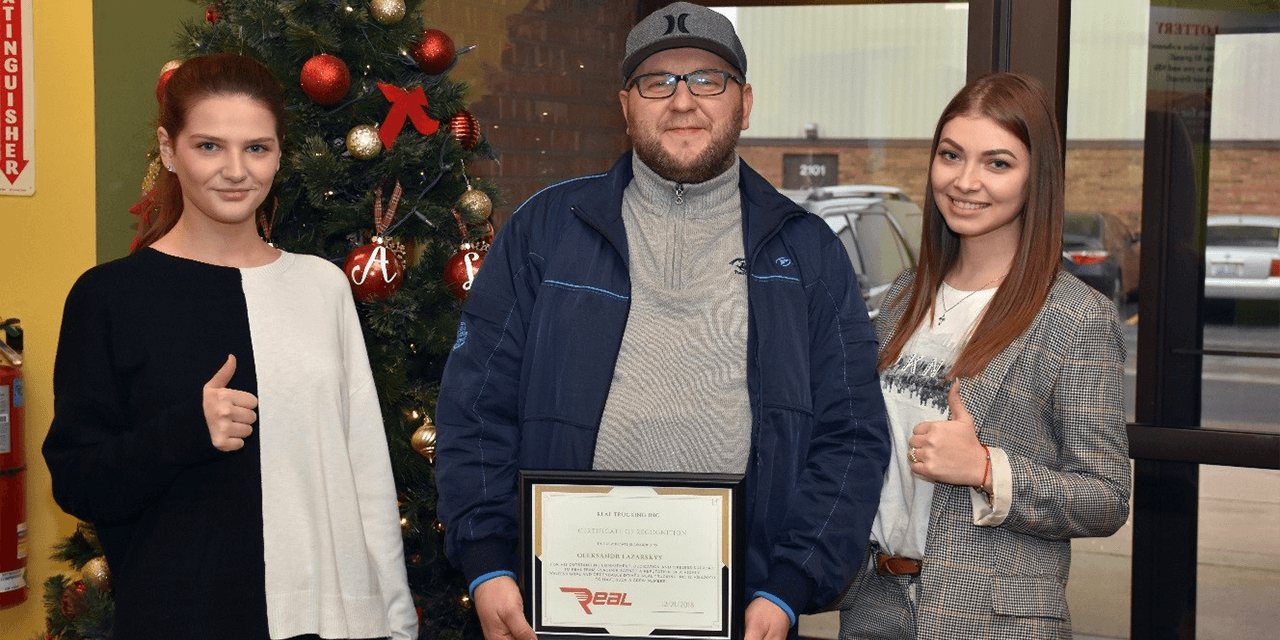 Oleksandr Lazarskyy
12/21/2018
Oleksandr Lazarskyy was honored for his commitment, dedication and tireless support to the Real team. We are honored to be teammates with Oleksandr!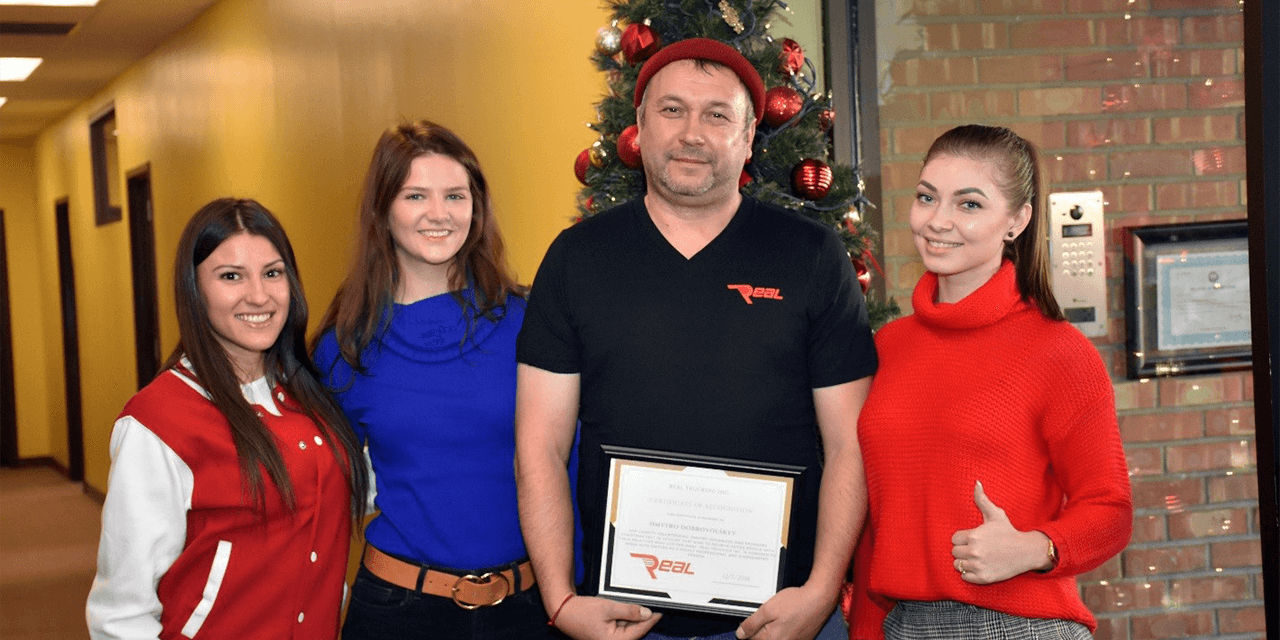 Dmitry Dobrovolskyy
12/7/2018
Dmitry Dobrovolskyy was awarded for charity volunteering. Dmytro organizes and sponsors the Christmas fest in Ukraine. We are pleased to work with Dmytro not only as a highly professional, but also a kind-hearted person.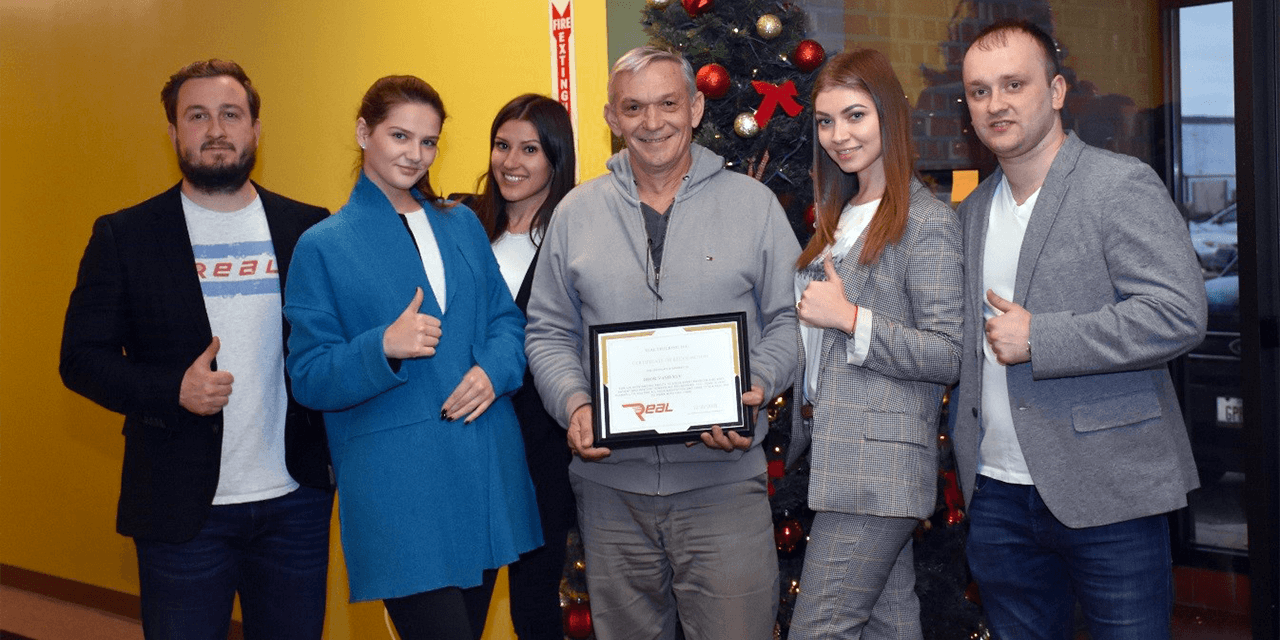 Ihor Vasilyev
12/21/2018
Ihor Vasilyev received the award for his ability to solve every problem and stay patient and positive towards any situation. We are thankful for all Ihor's care and devotion!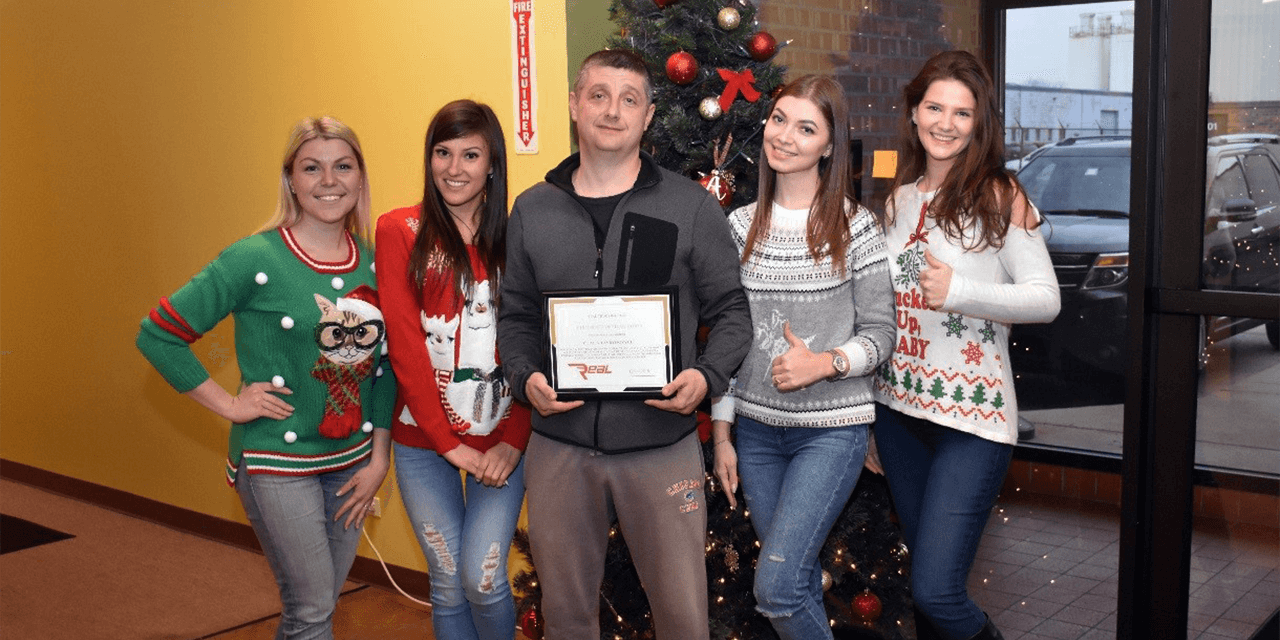 Vitaliy Lavrynovych
12/14/2018
Vitaliy Lavrynovych was awarded for being the best-trusted driver of Real. Vitaliy earned a reputation of an always-on-time driver with an excellent safety record. Real thanks Vitaliy that we work with such a loyal and well-organized person.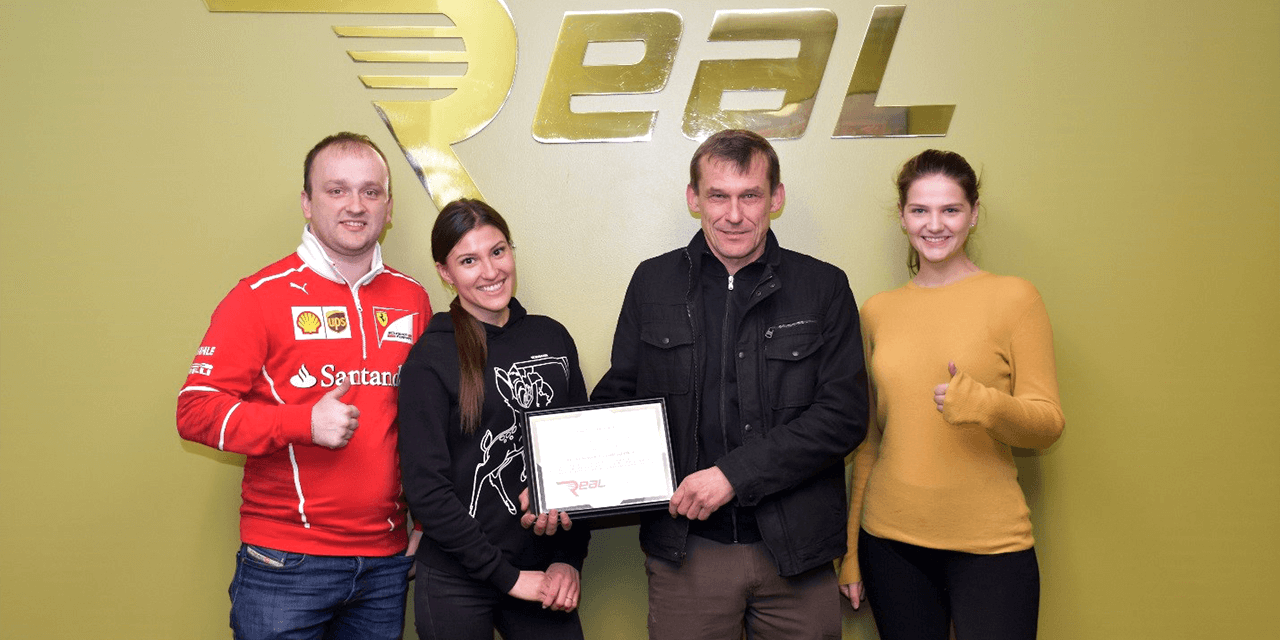 Volodymyr Melnychenko
1/15/2019
Volodymyr Melnychenko received the certificate for his numerous references to Real. Volodymyr's considerable contribution significantly enhanced the real team.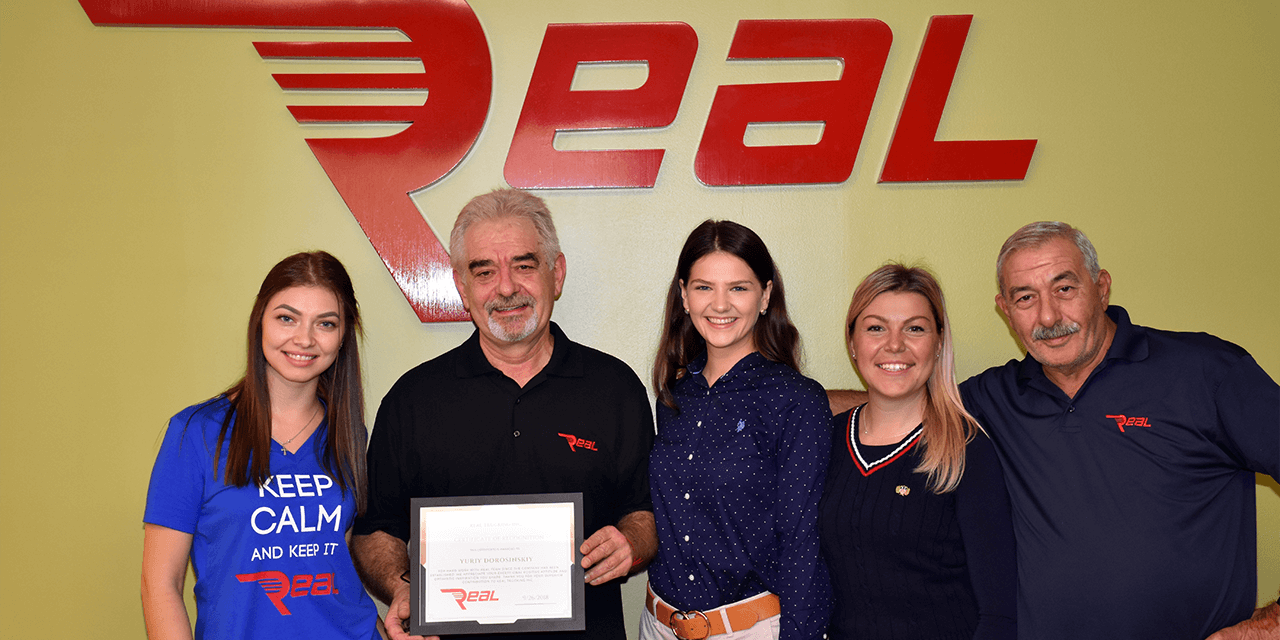 Yuriy Dorosinkiy
9/26/2018
Yuriy Dorosinkiy is honored a Certificate of Recognition for being a Real team member since the company has been established. Real Trucking inc. Thanks, Yuriy for his exceptional positive attitude and optimistic inspirations he shares.